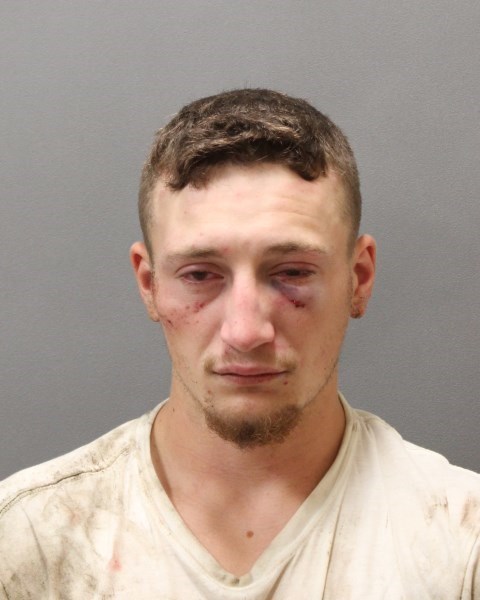 Matthew Gallant (Plainfield Police Dept.)
PLAINFIELD, CT (WFSB) -
Plainfield police arrested the driver who crashed his truck and then fled the scene late Friday night.
Police said they were called to All Hallows Road in the Wauregan section of Plainfield just before 10 p.m. There officers located a white Ford Ranger on its side in the middle of a field.
When police reached the vehicle they found it unoccupied.
Police said they were able to determine the owner of the car was 21-year-old Matthew Gallant of Wauregan.
Officers located Gallant at his Depot Road home, when they made contacted with him police quickly noticed he was highly intoxicated.
Gallant became uncooperative and struck an officer. Police briefly struggled with Gallant before placing him under arrest, the officer sustained only minor injuries from the incident.
Police said Gallant refused to submit a breathalyzer.
Gallant was charged with driving under the influence, interfering with police and assault on an officer. He was released on bond and is scheduled to appear in Danielson Superior Court in August.
Copyright 2016 WFSB (Meredith Corporation). All rights reserved.