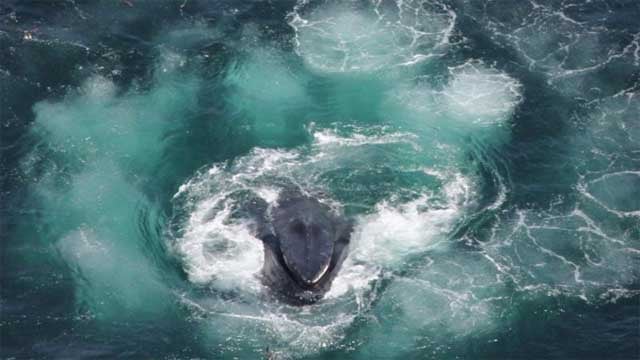 Image collected under MMPA Research permit number 775-1875. Photo Credit: NOAA/NEFSC/Christin Khan
MILFORD, CT (WFSB) -
A reminder is being sent out to boaters after humpback whales have been seen in the western stretch of Long Island Sound over the last few days.
A press release from the National Oceanic and Atmospheric Administration (NOAA) fisheries are asking boaters to keep an eye out for the feeding whales, and to remember to follow "safe viewing guidelines."
"Humpback whales can reach lengths of 60 feet, and can weigh around 40 tons," the NOAA said. "Humpbacks create bubble clouds to corral their prey, and then lunge through the center to swallow the small fish. Fishermen or boaters in these bubble patches run the risk of colliding with a massive whale as it rapidly approaches the surface."
For more information, click here.
Copyright 2016 WFSB (Meredith Corporation). All rights reserved.