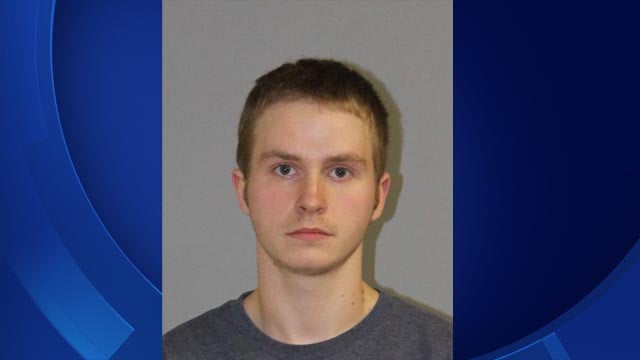 Devin Bonanno (CT State Police)
DANIELSON, CT (WFSB) -
Three teenagers were taken into custody after a reported armed robbery/home invasion in Danielson on Monday.
Police said 19-year-old Devin Bonanno, and two 16-year-olds, went into a home on High Street just after midnight.
The victim told police he knew Bonanno from school.
Police said the teens went into the victim's bedroom where they reportedly robbed him of cash, a machete and his cell phone.
Bonanno was also armed with a handgun, police said.
He was arrested and charged with home invasion, first-degree burglary, sixth-degree larceny, first-degree robbery, interfering with an emergency call, and third-degree assault.
The two other teens are facing charges including burglary, larceny and robbery.
Copyright 2016 WFSB (Meredith Corporation). All rights reserved.