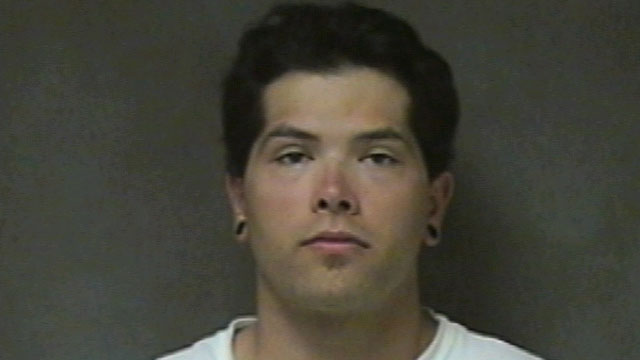 Justin Nicholas Bohn is wanted by police. (Ansonia Police Department)
ANSONIA, CT (WFSB) -
Police are searching for a "dangerous" man, who was wanted in connection with a "violent domestic incident" involving a knife in Ansonia this weekend.
Investigators are asking the public to not approach 38-year-old Justin Nicholas Bohn.
Brohn is wanted after police said he held a woman against her will, threatened her at knife point, physically assaulted, and choked to the point of losing consciousness.
The incident started on Saturday and ended on Sunday, however police were not notified about the incident until Monday.
Police are unaware of Bohn's location and asking for "public to be on the look-out." Anyone who spots him is asked to call the Ansonia Police Department at 203-735-1885.
Bohn is facing second-degree kidnapping, interfering with emergency calls, second-degree strangulation, second-degree threatening and second-degree assault charges.
He is also facing charges from other towns.
In Seymour, he's been charged with home invasion and assault. In Southington, he was convicted of unlawful restraint. Another assault conviction in Naugatuck, and a strangulation conviction in Ansonia.
Copyright 2016 WFSB (Meredith Corporation). All rights reserved.