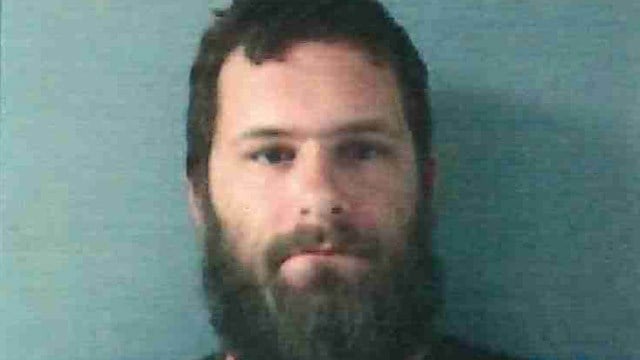 Christopher Kasulis faces several sex assault charges. (CT State Police)
STAFFORD, CT (WFSB) -
A Stafford man appeared in court on sex assault charges on Wednesday morning.
Police arrested 37-year-old Christopher Kasulis, who just returned from Texas three months ago. He was charged with risk of injury to a minor, fourth-degree sexual assault and use or threat of force.
Police said Kasulis accused of sexually assault a young girl, starting when she was just 8 years old, between 2010 and 2015. The victim said the assaults happened over the course of several years, and that Kasulis would wake her up in the middle of the night and touch her.
A judge ordered intensive electronic surveillance and said he is to have no contact with any minors if he makes bond. The bond for Kasulis was set at $100,000.
He's due back in Rockville Superior Court on Aug. 19.
Kasulis was on the probationary status for the Stafford Fire Volunteer Department a few years ago. His status was pending a background check by the Connecticut State Police, which is a standard practice run for all volunteers.
Stafford town officials said the background check "revealed a red flag" and once he was questioned about the incident, he never pursued joining the department.
Copyright 2016 WFSB (Meredith Corporation). All rights reserved.