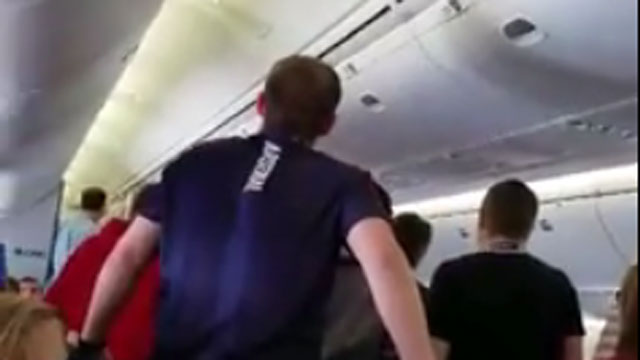 Passengers listen to rendition of the Battle Hymn of the Republic. (Diane Hollifield Cupp)
ATLANTA, GA (WFSB) -
A solider was bringing the remains of a World War II veteran when he had a musical encounter on a plane.
The unidentified service man was on an air plane when a choir on board the plane in Atlanta started singing. They performed a rendition of the Battle Hymn of the Republic.
The solider was the would be first off the plane.
Video of the impromptu performance was posted to Facebook on July 20. It has more than 1,200 shares and has been viewed 118,000 times.
Copyright 2016 WFSB (Meredith Corporation). All rights reserved.