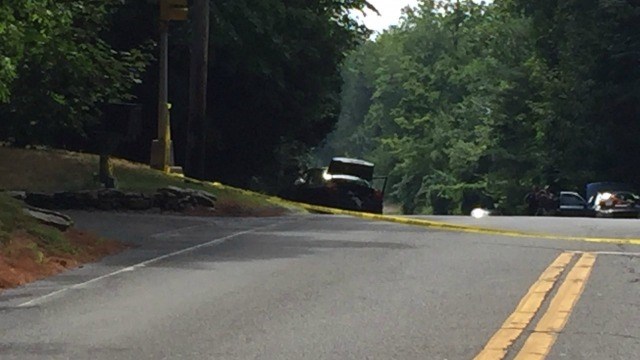 Police said one person is dead and another injured after a crash in Bloomfield Friday morning. (WFSB)
BLOOMFIELD, CT (WFSB) -
A 91 year-old is dead and another person is in critical condition after a motor vehicle crash in Bloomfield Friday, police said.
Police said a car crashed into a utility pole on Simsbury Road around 10 a.m.
Route 185 is now reopened between Burr Road and Watkins Road.
Police said the crash occurred when the vehicle drove into a utility pole.
The passenger was pronounced dead at St. Francis Hospital, according to police.
Officials said the driver, 49, is currently in intensive care. The driver was not immediately treated for life-threatening injuries, but the person's condition worsened on the way to the hospital.
Both victims are West Hartford residents.
Police said witnesses believe the driver was experiencing a seizure.
An accident reconstruction team is at the scene and working to determine the cause of the crash.
Stay with Eyewitness News on air and online for updates.
Copyright 2016 WFSB (Meredith Corporation). All rights reserved.