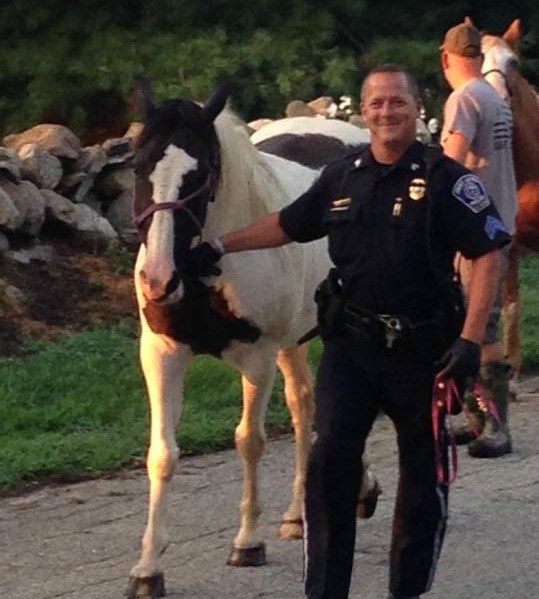 East Lyme officers catch loose horses. (East Lyme Police Facebook)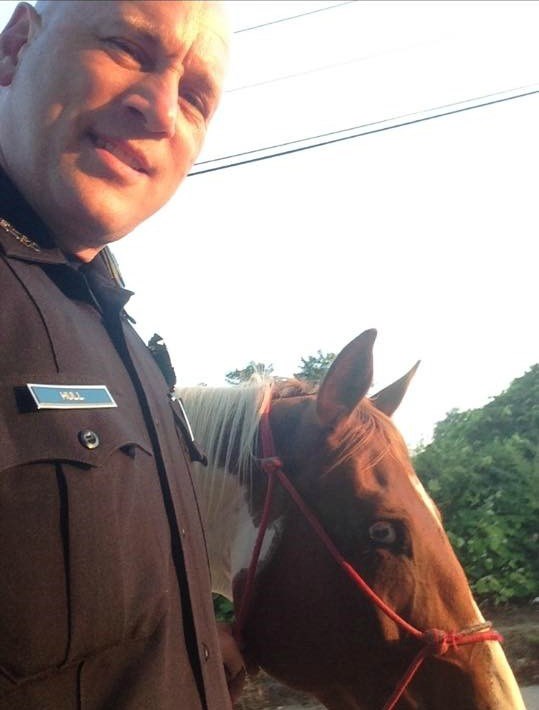 (East Lyme Police Facebook)
EAST LYME, CT (WFSB) -
Two East Lyme police officers wore a slightly different hat Saturday morning when they wrangled up some horses that had broken loose.
Sergeant Michael Macek and Officer Donald Hull didn't exactly expect their job to include cowboy Saturday, but none the less the pair took on the challenge.
They were able to corral the four horses that got loose along Fairview Road Saturday morning, all with a smile.
Copyright 2016 WFSB (Meredith Corporation). All rights reserved.