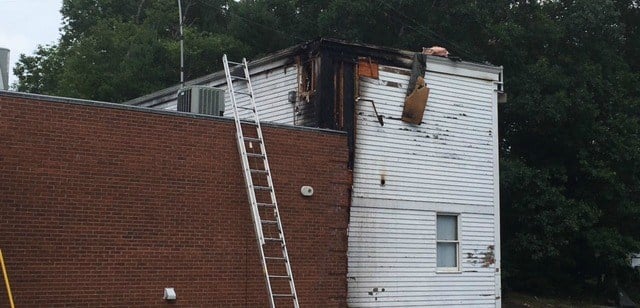 Crews Respond to Church Fire (WFSB)
PLYMOUTH, CT (WFSB) -
Crews responded to a fire at Riverside Baptist Church in Terryville that sparked around 4:10 p.m. on Saturday.
Firefighters said the fire started in the back part of the building and was quickly knocked down.
The Assistant Fire Chief credited the fire departments quick response to the fire because crews were in the area for a parade Saturday.
Mutual aid from Thomaston was called in to assist. Firefighters said they had to rotate because the heat of the day made extinguishing the blaze difficult.
The Assistant Fire Chief told WFSB Channel 3 Eyewitness News that he thinks the fire was caused by a parishioner who was using a propane weed burner to torch weeds along the side of the building.
According to the Pastor, Vacation Bible School will be held on the front porch on Saturday evening.
Bible study at 9:30a.m. and church service at 10:30p.m. is not canceled for Sunday morning.
Copyright 2016 WFSB (Meredith Corporation). All rights reserved.