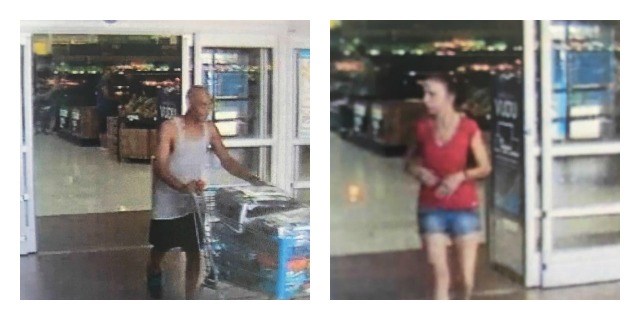 (CSP Troop D in Danielson)
PUTNAM, CT (WFSB) -
Connecticut State Police are asking for the public's help in identifying a man and a woman wanted for stealing merchandise from the Walmart Store in Putnam.
Troopers said the two suspects stole nearly $600 worth of merchandise from the store on School Street.
The suspects, who have been preliminarily identified as Steve and Robin were seen in surveillance video leaving the store at approximately 1:30 p.m. on Saturday.
Police said the couple may be driving a 1990s Chevy camper style van.
Police are urging those with any information to contact Troop D in Danielson at 860-779-4913. All tips will be kept anonymous.
Copyright 2016 WFSB (Meredith Corporation). All rights reserved.