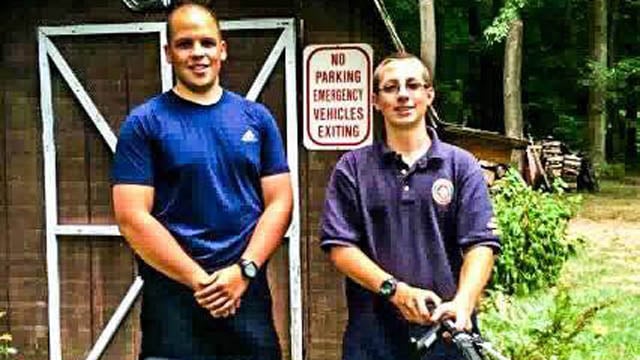 Officer Zachary Sherman donated his bicycle to 15-year-old Jonathan after the teen reported his stolen. (East Windsor police Facebook photo)
EAST WINDSOR, CT (WFSB) -
Parents of a grateful teen sought to thank an East Windsor police officer for donating his own bike.
They said Officer Zachary Sherman donated the bicycle after 15-year-old Jonathan, who'd been working all summer to save money for a car, said his was stolen.
"About 2 weeks ago, my son and his friends rode their bikes to the new Mercury gas station on Route 5," they wrote to police. "As they were inside the store, my son's bike was stolen from in front of the store."
They said they reported it stolen to Sherman the same day.
Jonathan's parents also reported that their son is a member of the Warehouse Point Fire Department.
"Officer Sherman was great to work with because he understood how upset we were to know that someone so uncaring of others could take a bike from a 15-year-old kid," they wrote.
Police posted a photo of Sherman, Jonathan and the bike to their Facebook page on Monday.
Copyright 2016 WFSB (Meredith Corporation). All rights reserved.