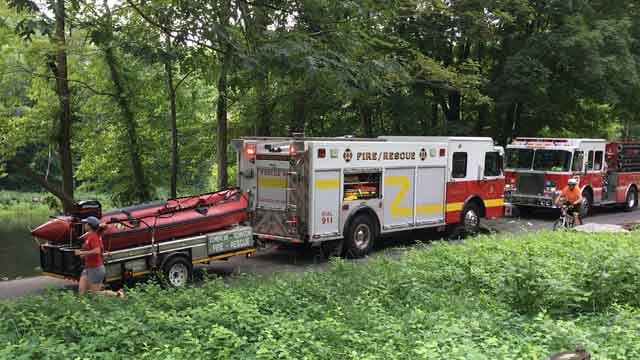 A 15-year-old boy was rescued after getting injured while swimming in the Farmington River in Burlington on Monday morning. (WFSB)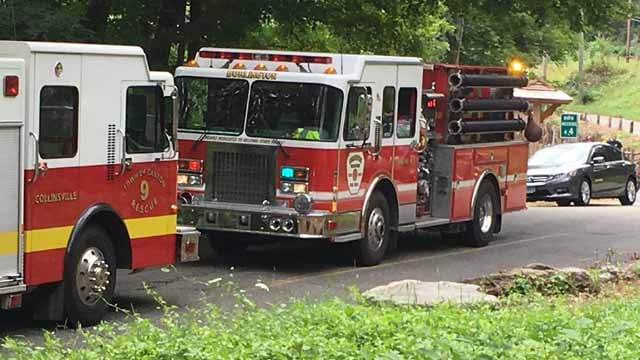 (WFSB photo)
BURLINGTON, CT (WFSB) -
A 15-year-old boy was rescued after getting injured while swimming in the Farmington River in Burlington on Monday morning.
The unidentified swimmer was injured in the waters near the Rails to Trails around 11:15 a.m.
The teenager, whose name was not released by authorities, suffered a leg injury while swimming. Crews had to hoist him up with Stokes Basket to the Rails to Trails.
The teen was rushed to a Connecticut Children's Medical Center where there was no word on the swimmer's condition.
State Environmental Conservation Police assisted Connecticut State Police and firefighters from Burlington and Canton in the rescue.
Stay with Eyewitness News for updates on air and online.
Copyright 2016 WFSB (Meredith Corporation). All rights reserved.