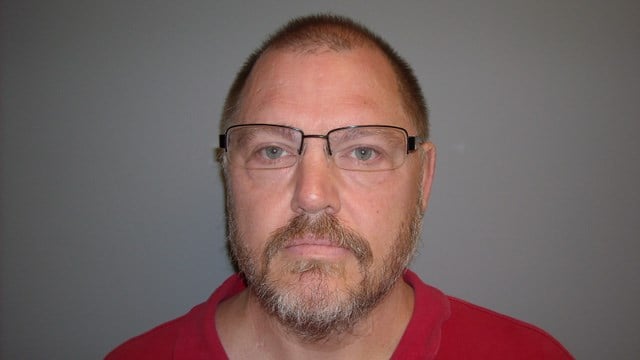 Edward Kimble. (State police photo)
SOUTHBURY, CT (WFSB) -
A teacher at a high school in Southbury is accused of letting the air out of a student's tires.
State police said Edward Kimble, 52, a teacher at Pomperaug High School, turned himself in on Monday.
Troopers said they were called to the school on June 2.
They determined that the student was allowed to park in the teacher's parking space by security due to the student parking area being unavailable.
Kimble, of Newtown, turned himself in just after 9:30 a.m. on an arrest warrant. He was charged with second-degree reckless endangerment.
Superintendent of Schools, Ms. Regina Lemerich Botsford released a statement on Kimble's arrest.
"If and when we become aware of any allegations or actions involving a teacher in a situation that may compromise students' safety or well-being, the teacher is immediately removed and placed on paid administration leave with no student contact pending the completion of an internal investigation. We currently have an investigation in process," Botsford told Eyewitness News.
Kimble was released on a court-set bond of $500 and given a court date of Aug. 10 in Waterbury.
Copyright 2016 WFSB (Meredith Corporation). All rights reserved.