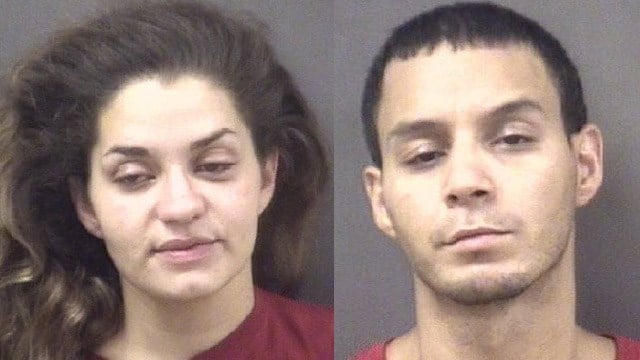 Meighan Plourde and Ritchie Aguilar. (Milford police photos)
MILFORD, CT (WFSB) -
Two people were arrested in Milford for being under the influence of drugs while taking care of a young child.
Police said 27-year-old Meighan Plourde and 31-year-old Ritchie Aguilar, both of Southington, were found to be high on PCP and marijuana while caring for a 2-year-old child.
Officers were called to Old Oronoque Road for a welfare check.
Investigators said the call led to the arrest of both Plourde and Aguilar.
They were charged with risk of injury to a minor.
Police said they'll face a judge on Aug. 23.
Copyright 2016 WFSB (Meredith Corporation). All rights reserved.