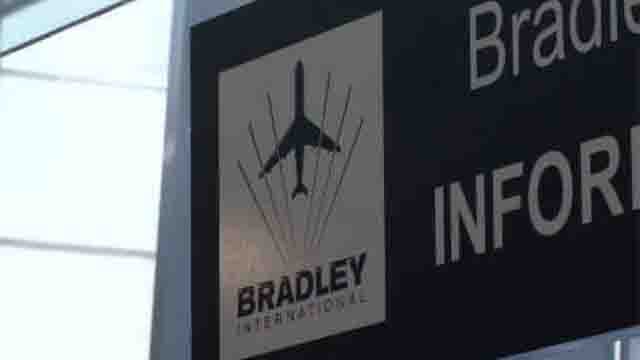 Bradley International Airport (WFSB)
WINDSOR LOCKS, CT (WFSB) -
One of Connecticut's senators is making a call to immediately implement airport security measures he helped introduce in order to counter potential terror attacks.
Sen. Richard Blumenthal said the measures are meant to strengthen security in places outside of the screening areas.
"New measures to secure our airports should be implemented immediately," Blumenthal said. "To counter additional terror attacks and better protect travelers during the summer travel season, areas such as check-in and baggage claim need enhanced protection."
He said the Federal Aviation Administration Extension, Safety and Security Act of 2016 was recently passed by Congress.
Blumenthal said it will lead to an increased police presence, enhanced law enforcement training and new resources to secure "soft areas" of airports such as check-in and baggage claim locations.
"Such measures are included in the recently approved FAA extension and there is no excuse for delay," he said.
Blumenthal said he's holding a 12:30 p.m. news conference at Bradley International Airport in Windsor Locks.
Copyright 2016 WFSB (Meredith Corporation). All rights reserved.