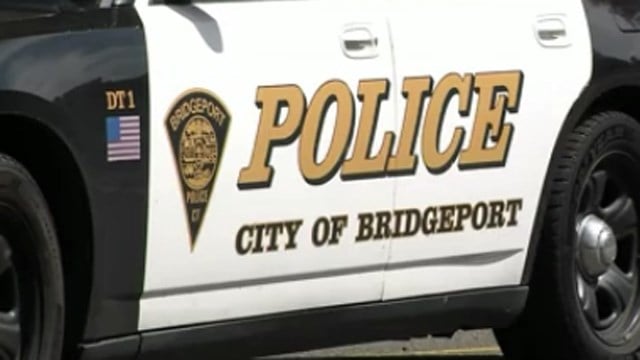 Bridgeport police. (WFSB file photo)
BRIDGEPORT, CT (WFSB) -
A man was seriously hurt following a hit-and-run in Bridgeport Tuesday night.
Police said 52-year-old Felix Rivera was crossing North Avenue when he was hit by a dark-colored red Chevrolet SUV.
The SUV was being driven by a woman at the time. Police said she'd been traveling north and fled down Housatonic Avenue.
Witnesses followed her, but she was traveling too fast and disobeyed traffic signals, according to police.
At the scene, the grill from the woman's SUV was left in the roadway as a result of the incident.
Rivera was transported to St. Vincent's Hospital in critical condition.
Bridgeport police originally said Rivera passed away around midnight; however, they corrected themselves late Wednesday morning to say that Rivera remains in critical condition.
They said he suffered from a skull fracture, significant brain trauma and a fractured pelvis.
Anyone with information is asked to contact the Bridgeport police at 203 576-TIPS.
Copyright 2016 WFSB (Meredith Corporation). All rights reserved.