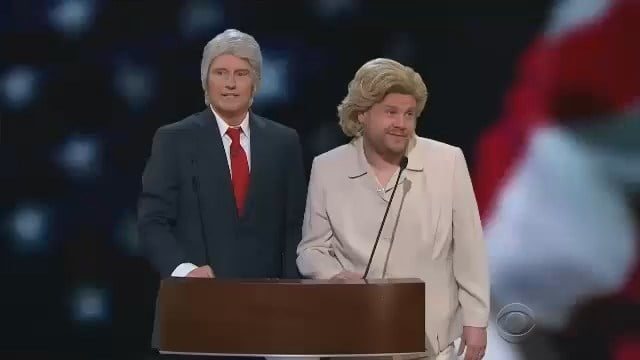 (CBS photo)
(WFSB) -
Political satire has run rampant through the late night talk shows, largely thanks to the two leading presidential candidates.
James Corden welcomed Denis Leary to his Late Late Show on Wednesday night.
The two performed a version of a song made infamous by Leary: [Trump's an] ***hole.
They came out as Bill and Hillary Clinton.
While they took digs at the former president and secretary of state, the main chorus and most of the lyrics were directed at Republican presidential candidate Donald Trump.
Copyright 2016 WFSB (Meredith Corporation). All rights reserved.