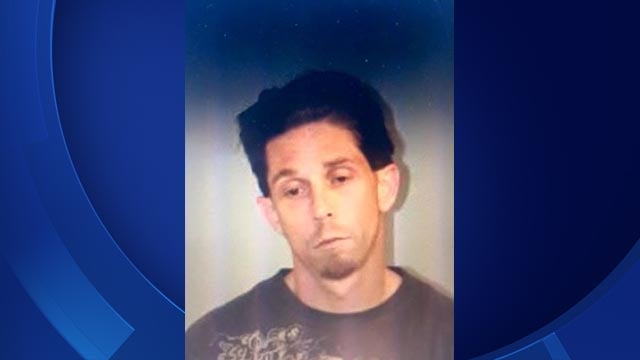 Erik Ladouceur (CT State Police)
KILLINGLY, CT (WFSB) -
Connecticut State Police say a Dayville man was arrested after he almost caused a crash while driving under the influence of ketamine.
The driver, identified as 38-year-old Erik Ladouceur, nearly collided his car with an oncoming car on Lake Road in Killingly on Wednesday morning, before 5 a.m.
His car was pulled over by a trooper, and police said Ladouceur was "highly impaired."
Ladouceur was also found to have hypodermic needles and a white crystal rock-like substance on him, which was suspected to be ketamine.
Ketamine is used in powdered or liquid form as an anesthetic, police said. The drugs "distorts perception of sight and sound and produces feelings of detachment (dissociation) from the environment and self."
Ladouceur was arrested and charged with operating under the influence of drugs, possession of a controlled substance, drug paraphernalia, and failure to drive in a proper lane.
He is expected to appear in court on Aug. 16.
Copyright 2016 WFSB (Meredith Corporation). All rights reserved.