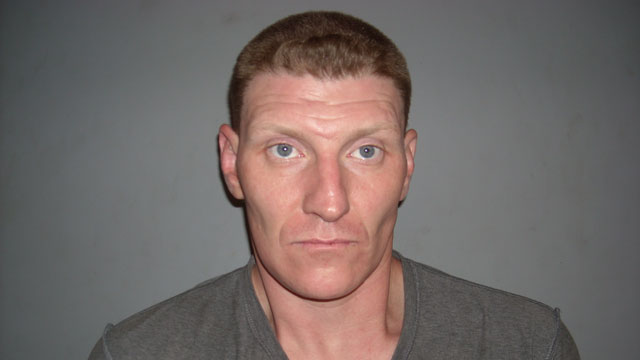 Brian Lamarco was arrested in connection with a burglary in Essex on Thursday night.  (CT State Police)
ESSEX, CT (WFSB) -
A 34-year-old man was arrested in connection with a burglary in Essex on Thursday night.
Troopers were called to a reported break-in at a home on Ingham Hill Road around 7:30 p.m.
After processing the scene, collecting evidence and interviewing eyewitnesses, police determined that Chester resident Brian Lamarco was responsible for the burglary.
Police found Lamarco's vehicle and inside they found "several of the stolen items." Police said "vehicle was seized and more of the stolen property was later recovered from different locations."
Lamarco was charged with third-degree burglary, third-degree larceny and possession of narcotics (crack cocaine). He is being held on $100,000 bond.
He is expected to be arraigned at Middletown Superior Court on Friday.
Copyright 2016 WFSB (Meredith Corporation). All rights reserved.