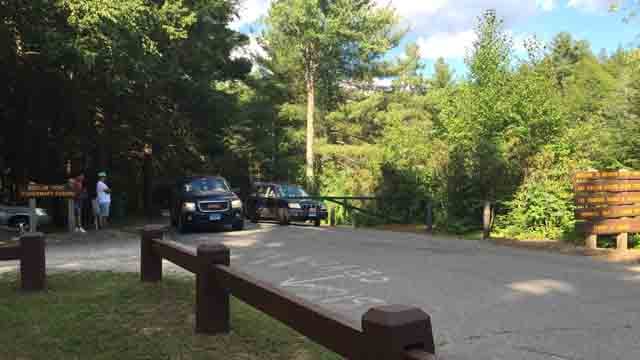 Crews responded to the report of a possible drowning at Bigelow Hollow State Park. (WFSB)
UNION, CT (WFSB) -
The body of a 17-year old from Southbridge, Massachusetts was pulled from Mashapaug Lake at Bigelow State Park in Union on Sunday.
State ENCon Police and Tolland County Dive Team were called to Bigelow Hollow State Park on Sunday afternoon to reports that a teen had gone under the water and did not resurface.
The Tolland County Dive Team said they searched for the teen for 10 minutes before locating the body.
The Department of Energy and Environmental Protection said the 17-year-old was pulled from the pond shortly before 4 p.m.
CPR was administered to the teen, who was then taken to Harrington Hospital in Southbridge, Mass.
EnCon Police are investigating the fatality.
DEEP officials said the ponds at Bigelow Hollow State Park are not designated state park swim areas, so there are no lifeguards at the location.
Copyright 2016 WFSB (Meredith Corporation). All rights reserved.