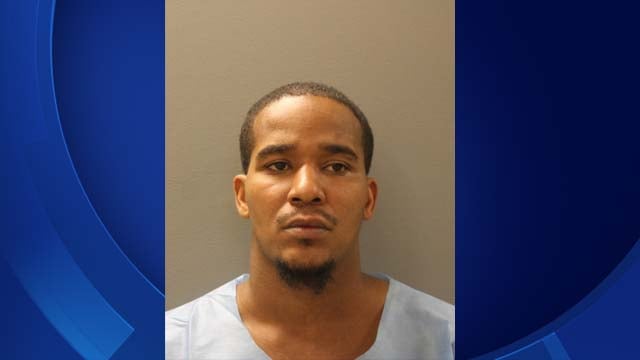 Reggie Ulmer was arrested after police said he hit the mother of his child's stepfather multiple times and then punch the stepfather's wife in the face after forcibly entering into a Hamden home.  (Hamden Police Department)
HAMDEN, CT (WFSB) -
A 26-year-old man was arrested after police said he forcibly broke into a Hamden home and assaulted two people.
Police said Reggie Ulmer, of New Haven, forced his way into a home on Carleton Street around 11:30 p.m. Once inside the residence, police said Ulmer "attempted to attack the mother of his child, at which time her 50 year-old step-father intervened."
After hitting his step-father, police said Ulmer "attempted to stab him with a knife." Then, police said Ulmer punched the stepfather's wife in the face.
Police said Ulmer fled the home. An officer located him on Barraclough Avenue.
Ulmer was charged with home invasion, second-degree criminal attempt to commit assault, second-degree threatening, disorderly conduct and first-degree criminal trespass as well as two counts of third-degree assault.
Copyright 2016 WFSB (Meredith Corporation). All rights reserved.