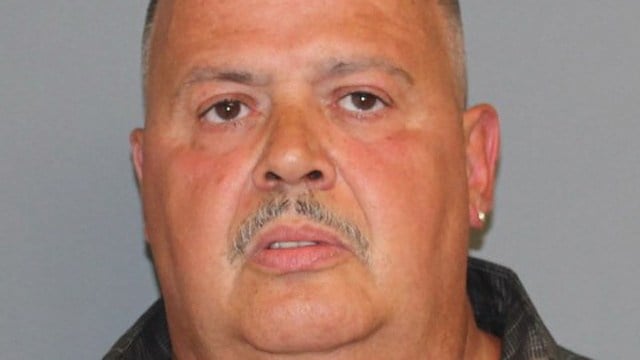 John Rotz. (Shelton police)
SHELTON, CT (WFSB) -
Police in Shelton are crediting an alert homeowner with helping to catch a suspected dirt bike thief.
They said 54-year-old John Rotz of Shelton was spotted entering a detached garage around 2 p.m. on Monday.
The homeowner told police that the man drove off with a dirt bike, which was inside the garage.
Officers responded to the scene and said they discovered a scooter down the street from the burglary.
While they were there, they said Rotz returned to claim the scooter.
At that point, police said they were able to link Rotz to the theft of the bike.
The bike itself was recovered hidden in nearby woods, according to police.
Rotz was charged with third-degree larceny and third-degree burglary.
Police said he posted a $5,000 bond and is scheduled to appear in Derby Superior Court on Aug. 18.
Police sought to remind homeowners to lock their homes, detached buildings and vehicles.
Copyright 2016 WFSB (Meredith Corporation). All rights reserved.