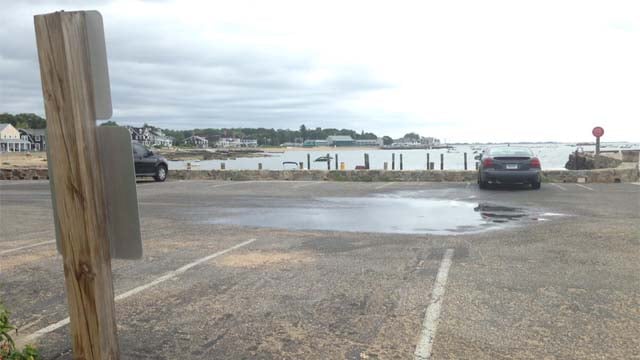 Police say a man went up to children in a Madison beach parking lot, asking them to play Pokemon Go. (WFSB)
MADISON, CT (WFSB) -
The Madison Police Department is investigating reports of a suspicious man who approached children at a beach parking lot on Tuesday night, asking them to play 'Pokemon Go.'
Groups of children were in the West Wharf Beach parking lot around 8:20 p.m. when police said a man in "an older model grey/silver BMW 5 series" approached them.
The man asked the children if they wanted "to come with him to go get Pokemon." Police said the unidentified man was "specifically targeting children on their cell phones playing the popular game."
Police said the children "at no time" got into the vehicle with the man.
"Of course it's a little scary because this is a good neighborhood," said Erin King, who is a mother.
The man was described by police as in his early to mid-twenties with short blonde hair.
Anyone with any information is asked to call the Madison Police Department at 203-245-2721.
Police have stepped up patrols in the area and they are reminding parents to talk to their children about being safe and to call 911 if they see anything suspicious.
Copyright 2016 WFSB (Meredith Corporation). All rights reserved.