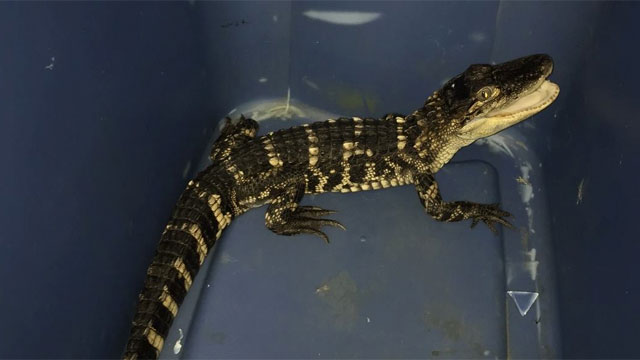 This American Alligator was seized from New Hartford home. (DEEP)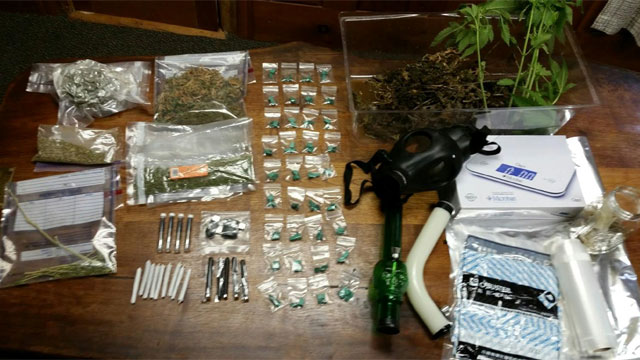 EnCon Police seized the following items from the New Hartford home.
NEW HARTFORD,CT (WFSB) -
An alligator was seized from a home in New Hartford after police said they located an illegal marijuana grow in the residence.
EnCon Police said they learned that there was an American Alligator at a home in New Hartford. During a home inspection, they located a 2-foot-long alligator in a small child's pool in a bedroom. They also noticed two small children's pools with pumps and water circulation equipment that police said are "consistent with the care and maintenance of an alligator."
When serving a search warrant, police said they "detected the overwhelming odor of marijuana throughout the entire apartment." Police said they also located the following items in plain view:
numerous marijuana plants
seeds
rolled joints
hash oil
e-cigarettes containing hash oil with USB adapters
packaging materials and equipment
drug paraphernalia and interior growing equipment including seed starter kits, sheets of foil, fertilizer and log books containing transactions and various species of marijuana
All these items along with the alligator were seized by police. The alligator "was turned over to a reptile rehabilitative and educational organization," police said.
Police located the tenant, Jake Ouellette, at his work in Wolcott on July 27. He was charged with illegal possession of an american alligator, illegal possession of marijuana over 4 ounces, illegal possession of marijuana w/intent to sell, illegal possession of drug paraphernalia w/intent to sell, and illegal manufacturing of marijuana.
According to the owner of the property, Ouellette was evicted by the law from the home.
Copyright 2016 WFSB (Meredith Corporation). All rights reserved.