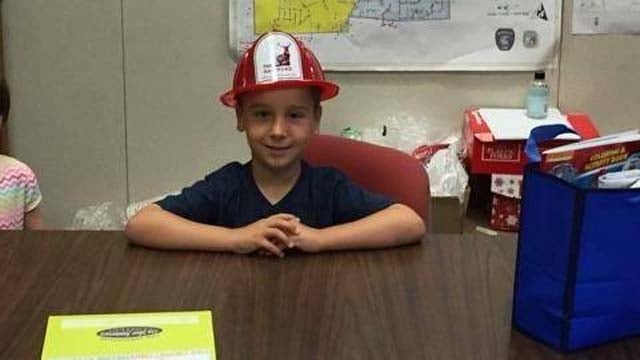 5-year-old Matthew was able to alert his mom to smoke coming from his neighbors home (Newington Police)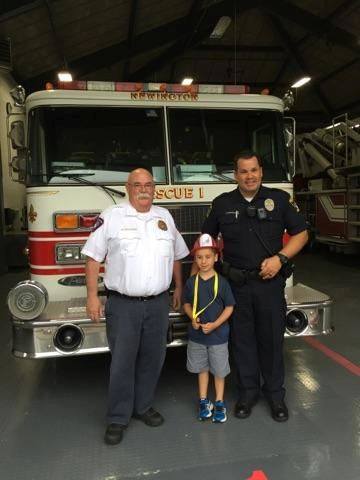 (Newington Police Dept.)
NEWINGTON, CT (WFSB) -
A 5-year-old in Newington is being hailed a hero after he saw smoke coming from a neighbor's house and knew exactly what to do.
Newington police said Matthew saw the smoke on Tuesday afternoon, and immediately told his mom and a call was made to 911.
He was able to help prevent a large house fire at his neighbor's, police said.
Police said the resident inside the home was taking a shower, and may not have known about the fire if Matthew hadn't alerted his mom.
To reward Matthew for his efforts, Newington Police officer Dean Corriveau and Chief Chris Schroeder provided lunch for Matthew and showed him around some of the emergency vehicles.
Copyright 2016 WFSB (Meredith Corporation). All rights reserved.