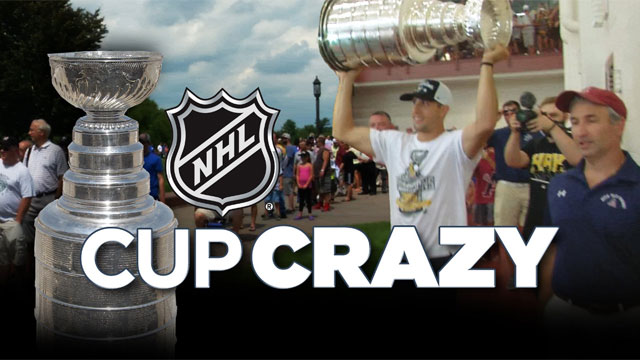 Nick Bonino brings the Stanley Cup home to Avon Old Farms. (WFSB)
AVON, CT (WFSB) -
NHL hockey player Nick Bonino brought the Stanley Cup to Connecticut on Thursday.
Bonino has been a champion at every level. He won a title at Farmington High School, a New England prep title at Avon Old Farms, a college championship at Boston University and now a Stanley Cup Championship with Pittsburgh Penguins.
"I dreamed of it," Bonino said about the Stanley Cup Championship.
Every member of the team gets one day with the cup and Bonino got his on Thursday.
Bonino brought the Stanley Cup to Avon Old Farms, so the public could take pictures.
Pictures were free but fans were encouraged to make a donation to the Connecticut Children's Medical Center.
A big, big crowd was at Bonino's alma mater, where they brought new meaning to the word "cupping."
To see the photos of his visit on your mobile device, click here.
Copyright 2016 WFSB (Meredith Corporation). All rights reserved.