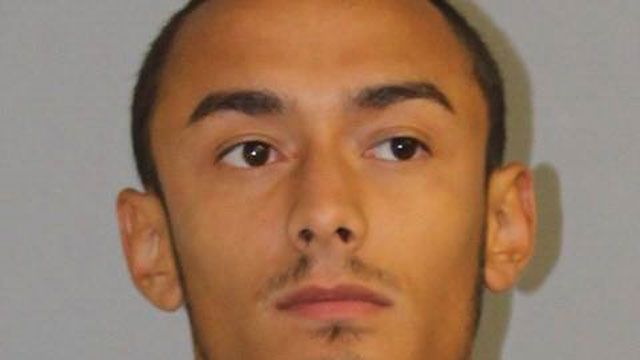 Omar Velez was arrested in connection of a deadly crash in September 2015. (CT State Police)
HARTFORD, CT (AP) -
Police have made an arrest after a nearly yearlong investigation into a fatal crash.
Connecticut State Police say 50-year-old Penny Ann Woodbury, of Woodstock, Connecticut was killed Sept. 9 when her motorcycle was hit by a car.
Police say the car was at fault and a warrant was issued for the driver.
The driver, 21-year-old Omar Velez, of Charlton, Massachusetts, surrendered at Troop D in Danielson on Thursday.
Velez was charged with negligent homicide with a motor vehicle, failure to obey a stop sign and possession of marijuana.
At his arraignment in Danielson Superior Court Friday, his case was continued to Sept. 19.
It's unclear if Velez is represented by an attorney who could comment on his behalf.
Copyright 2016 The Associated Press. All rights reserved. This material may not be published, broadcast, rewritten or redistributed.