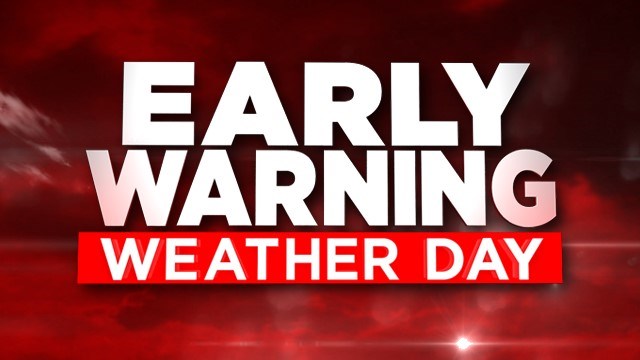 ROCKY HILL, CT (WFSB) -
It wasn't even noon when the heat hit over 100 degrees in some towns.
Highs will be in the 90s with dew point temperatures in the 70s, rendering heat index values to between 100 and 110.
We are again at a position to see our temperatures rocket into the 'zone of insufferable,' said meteorologist Mike Cameron.
Cameron called the combination of heat and humidity dangerous.
Cooling centers have already opened in Hartford in the Parker and Arroyo recreation centers and at the city's public pools.
There will also be thunderstorms expected later in the afternoon.
The afternoon thunderstorms will cause torrential downpours, frequent cloud-to-ground lightning, and gusty wind each afternoon and evening.
The usual highs for August are around 85 degrees.
For more details, check the technical discussion here.
Copyright 2016 WFSB (Meredith Corporation). All rights reserved.