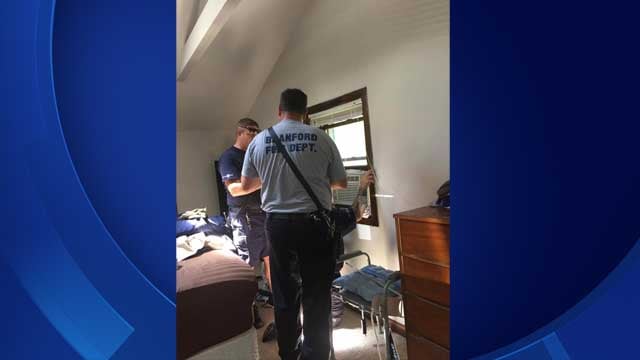 Some Branford firefighters helped install air conditioning for a veteran (Branford Firefighters Facebook)
BRANFORD, CT (WFSB) -
On Saturday, some firefighters in Branford took the call of duty a little bit further.
The firefighters stepped up when they found out a veteran was at home with no air conditioning.
The veteran had a window unit but he wasn't able to install it on his own, so the firefighters helped him out.
Copyright 2016 WFSB (Meredith Corporation). All rights reserved.