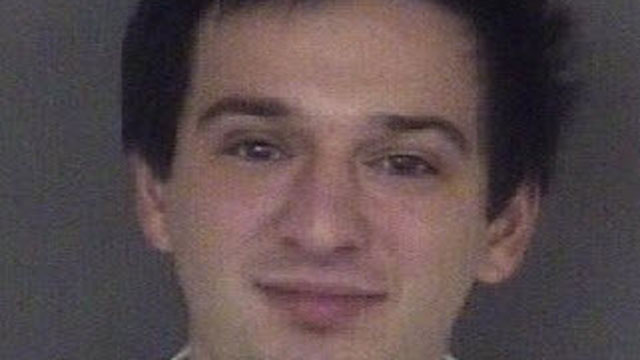 Peter Radzwillas is accused of breaking into a funeral home in Milford and passing out in one of its closets. (Milford Police Department)
MILFORD, CT (WFSB) -
A man is accused of breaking into a funeral home in Milford and passing out in one of its closets.
Police said they arrested Peter Radzwillas, 20, of Hamden on Sunday just after 11:30 a.m.
They said they were called to the Cody-White Funeral Home on Broad Street for a reported break-in.
When they began investigating, they said they found Radzwillas sleeping in the closet.
He told police that the last thing he remembered was having drinks at a local restaurant the night before.
Radzwillas was charged with third-degree burglary and first-degree criminal mischief.
He was released on a promised to appear in court on Sept. 6.
Copyright 2016 WFSB (Meredith Corporation). All rights reserved.