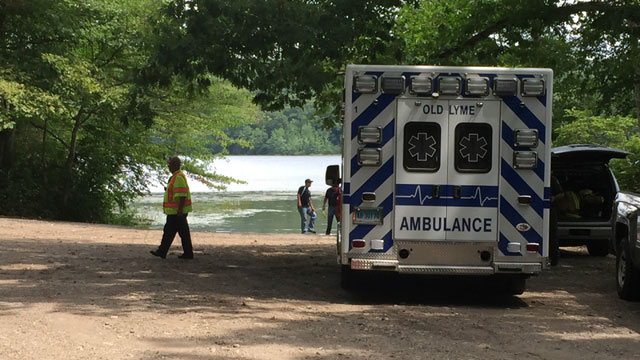 A 62-year-old man, who was reported missing earlier this week, was found dead in a state park. (WFSB)
LYME, CT (WFSB) -
A 62-year-old man, who was reported missing earlier this week, was found dead in a state park on Tuesday afternoon.
Waterford resident Ashley Saunders was reported missing around 9 a.m.
The body of Saunders was found in Uncas Lake, which is part of Nehantic State Forest, around 3 p.m. on Tuesday.
Police said Saunders, who police said had "some health concerns," had been last seen in Waterford around 6:30 p.m. on Monday.
Saunders' blue colored 2006 Accura was located in the Becket Hill State Park Reserve near the Uncas Lake, according to police.
Connecticut State Police searched Becket Hill State Park Reserve on Tuesday afternoon. State EnCon Police, State Police Dive Team, Lyme and Norwich Fire Departments searched the lake.
DEEP said Saunders' death is being treated as a suicide. An autopsy will be performed by the state medical examiner to confirm cause and manner of death.
Copyright 2016 WFSB (Meredith Corporation). All rights reserved.