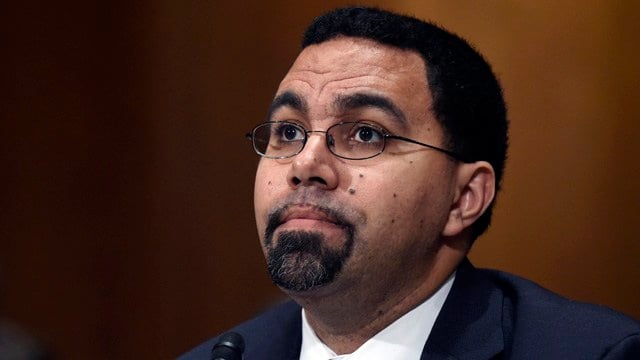 John King Jr. (AP photo)
HARTFORD, CT (AP) -
The U.S. Education Secretary is visiting a school in Connecticut to discuss diversity in schools and strategies for achieving equity.
The importance and benefits of diversity is a theme Secretary John King Jr. has been discussing around the United States since he took office earlier this year.
Connecticut's two U.S. senators, the governor and other officials are expected to join King Wednesday in the discussion at Hartford Magnet Trinity College Academy.
A report released in May by the nonpartisan Government Accountability Office found deepening segregation of black and Hispanic students at high-poverty, K-12 public schools. These schools also had disproportionally higher rates of students who were held back in ninth grade, suspended or expelled.
Copyright 2016 The Associated Press. All rights reserved. This material may not be published, broadcast, rewritten or redistributed.