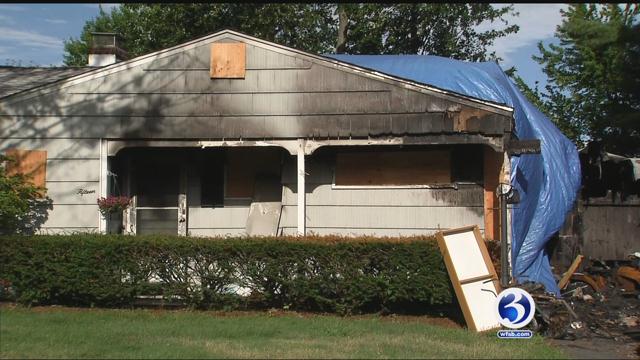 Police in three towns are investigating a rash of fires and slew of smashed mailboxes. (WFSB)
GRANBY, CT (WFSB) -
Police in three towns are investigating a rash of fires and slew of smashed mailboxes. Police said they all may be related and investigators are trying to track down whoever is responsible.
Each of these crimes happened at night. The incidents have caused extensive damage including vandalized mailboxes and four garage can fires.
"My husband knew something happened in the middle of the night," Granby resident Kim Yoder said. "He woke up at 1:30 a.m. and heard the banging."
Police said 12 Granby mailboxes have been vandalized since July. Eleven more in Canton and a mailbox was torched twice in Simsbury. Then, there were the slew of trash can fires including four in Granby and three in Simsbury.
Yoder said her quiet Cul de Sac was rattled by the damaging of mailboxes just a few days ago.
"I bought another one. We don't want to put it on yet," Yoder said. "We don't know if they're going to come back."
While police have been busily speaking with eyewitnesses, there have been no arrests have been made in the case as of Wednesday morning.
Given the similar nature of the fires, authorities said they believe they may be linked though the fire marshal's office is still investigating the circumstances.
Anyone with information about these incidents are asked to call their local department police.
Copyright 2016 WFSB (Meredith Corporation). All rights reserved.