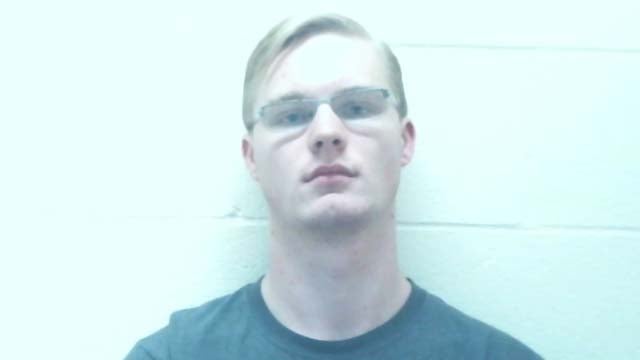 Austin Haughwout. (Clinton police photo)
CLINTON, CT (WFSB) -
The teenager from Clinton behind the gun-firing drone has drawn attention from around the globe.
However, recently he's drawn the attention of police.
Austin Haughwout, 19, was charged with possession of child pornography and attempted sexual assault.
Eyewitness News obtained the text messages he allegedly sent to underage girls.
Clinton police said they found pictures, videos, and conversations with girls as young as 12.
Haughwout's phone was seized during an unrelated arrest and that's when the messages were discovered.
Police said Haughwout asked a 14-year-old girl: "May I run off with you?" "I wish I could hold you right now," and "I like my cuties butt."
From what court documents show, it does not appear Haughwout ever met the girls in person.
To read the full court documents, click here.
Copyright 2016 WFSB (Meredith Corporation). All rights reserved.