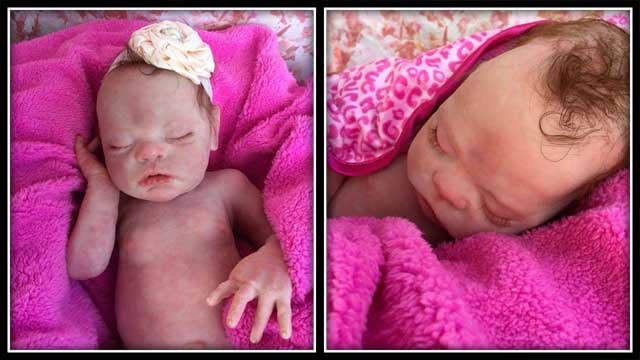 A life-like newborn baby doll prompted police to bust open a car door last month. (Carolynne Seiffert)
KEENE, NH (WFSB) -
A woman's life-like baby doll left inside her car prompted police in New Hampshire to smash the car window last month.
Police said the incident happened at the Walmart parking lot in Keene.
Someone had pulled up next to the car where it looked like a baby was left in the back seat in a real car seat.
That person called 911, and when police responded they busted open a car window, thinking a real baby was left inside the car.
An officer even performed CPR for several seconds, and then determined it was not a real child, but a life-life doll.
The owner of the doll was located.
Police said they are going to pay for the damages to the car.
To see more photos of the doll on your mobile phone, click here.
Copyright 2016 WFSB (Meredith Corporation). All rights reserved.