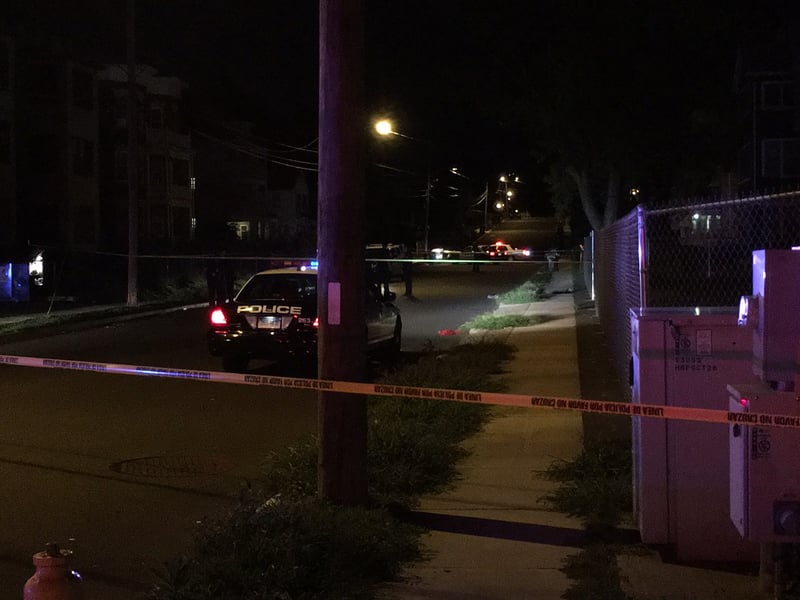 Shooting on Cleveland Avenue and Main Street. (WFSB photo)
HARTFORD, CT (WFSB) -
Hartford police are looking for the gunman who shot and killed a man at the intersection of Main Street and Cleveland Avenue in the city's north end.
According to investigators, Joseph Jiles, 40, was shot around 8:30 p.m. on Thursday.
Police said they were notified about the shooting after receiving a 911 call.
"We did not get a ShotSpotter notification on the shooting, which can be indicative of a small caliber gun. It could indicate that a shot was fired from within a vehicle. There are a lot of things that could mean " said Deputy Police Chief Brian Foley.
Crews attempted to save Jiles' life by performing CPR and then transported him to Hartford Hospital where he died from his injuries.
Investigators do not know if this shooting is related to any other recent violence.
Police have no information yet on a suspect.
This is the city's 12th homicide of the year.
Copyright 2016 WFSB (Meredith Corporation). All rights reserved.