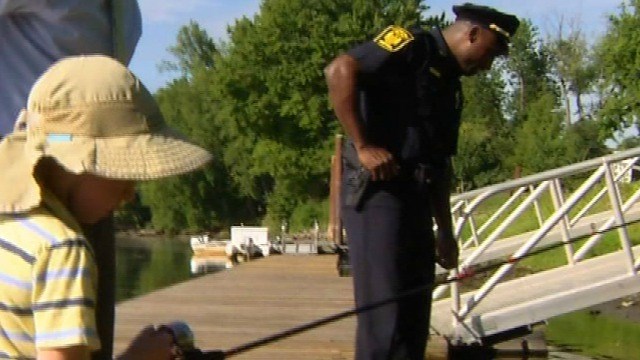 Officers come together with children by fishing (WFSB).
HARTFORD, CT (WFSB) -
Forget about cops and robbers, we have cops and bobbers bringing kids and police together in Hartford.
On Thursday, Hartford officers, firefighters and Riverfront Recapture all took the bait in the capital city.
They went fishing to help build and foster relationships between children, members of the community and the environment.
"It's fun because I get to learn how to catch," said nine-year-old Kayla Dodlock.
"This is your backyard. The Connecticut River is your backyard, and it's really cool that you live so close to this place and you can go fishing," explained Susan Whalen with the Department of Energy and Environmental Protection.
The program tries to instill the importance of respect, teamwork and other life skills to help the kids succeed and hopefully keep fishing.
Copyright 2016 WFSB (Meredith Corporation). All rights reserved.