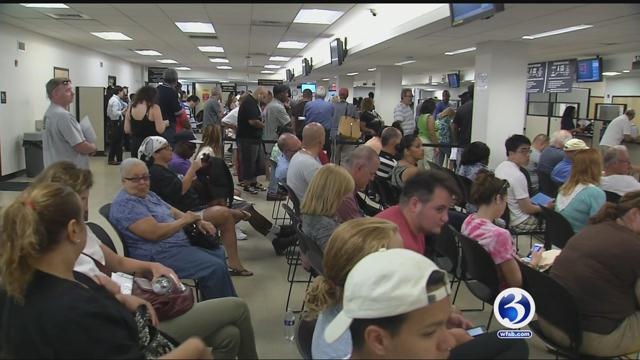 (WFSB file photo)
HARTFORD, CT (WFSB) -
Thousands of cars are still unregistered in Connecticut following a computer malfunction earlier this year.
An analysis completed by the state Department of Motor Vehicles found that over 8,000 have not renewed registration.
The renewals were due last February.
DMV has notified owners that they have 30 days to get the renewal.
Any late fees associated with the renewal will be waived.
"As part of our continuing analysis of our computer issues, we came across and verified today the extent of it. We are notifying these customers right away. I apologize for the inconvenience this causes the affected customers," DMV Commissioner Michael Bzdyra.
DMV is providing an envelope with the notice so it can be returned quickly.
More than 3,000,000 people in Connecticut have valid car registrations.
Anyone with questions can call the DMV at 860-263-5700.
Copyright 2016 WFSB (Meredith Corporation). All rights reserved.