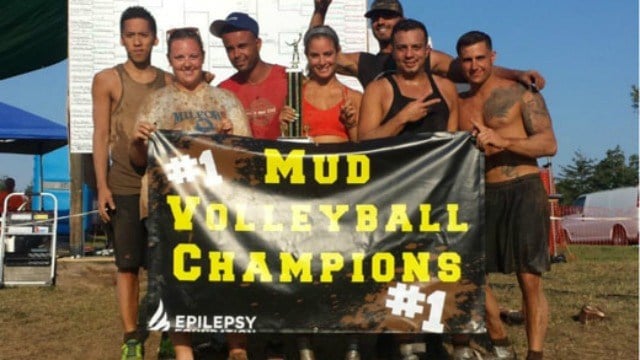 The annual mud volleyball tournament was held today. (Epilepsy Foundation)
MIDDLETOWN, CT (WFSB) -
The 30th Annual Mud Volleyball Tournament took place in Middletown on Saturday.
The event kicked off at 8:30 a.m. and ran all day at Zoar Pond.
The 2015 event featured 187 teams with players from Rhode Island, Connecticut and Massachusetts. The event raises more than $65,000 to support the Epilepsy Foundation.
Epilepsy impacts an estimated 60,000 Connecticut residents The funds raised will be used to assist with the costs of support groups, professional training and advocacy services.
"Today is the single, biggest day for the Epilepsy Foundation in donations," Scott Bruzik, who is taking part of the tournament for the 27th year, said. "So this day, I believe, they make more money this day than they do almost all year."
Last year, the event raised nearly $70,000.
For more information on the tournament you can visit their website here.
Copyright 2016 WFSB (Meredith Corporation). All rights reserved.