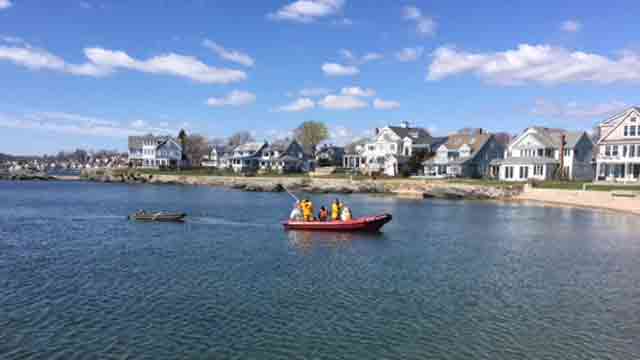 (Milford Fire Department)
MILFORD, Conn. (WFSB) -
The annual Milford Oyster Festival will take place Saturday.
The event will run from 10 a.m. to 6 p.m.
This is the festival's 42nd year.
Access to the area of Milford Center will be restricted from 8:30 a.m. to 6:30 p.m.
The following streets will be closed off:
North Broad Street
South Broad Street
Depot Street
New Haven Avenue (from Gulf Street to Daniel Street)
Prospect Street (from Cherry Street to New Haven Avenue)
River Street (from Darina Place to New Haven Avenue)
Armory Lane
Factory Lane
Shipyard Lane
Center Street
High Street (from Jepson Drive to Helwig Street)
Access to the railroad station parking areas will only be allowed from High Street.
Handicapped parking will be provided at Milford Senior Center, Harborside Middle School and the Wasson Field parking lot.
Shuttle services will operate from 9:30 a.m. to 7 p.m.
Milford officials will send notifications to residents through the "Milford Alerts" system of parking and traffic advisements.
Additional information is available on the Milford Oyster Festival's website.