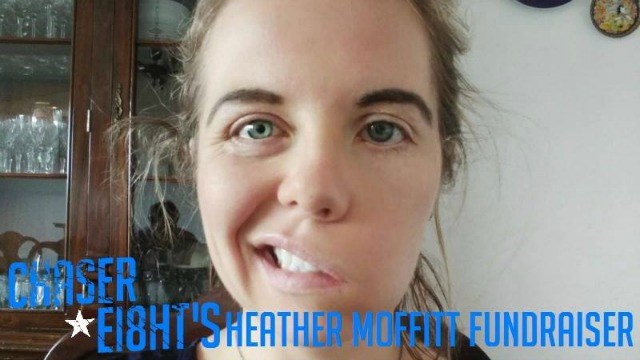 A fundraiser will be held to help a brain cancer survivor smile again. (Chaser Eight's Fundraiser for a Smile)
NEW HAVEN, Conn. (WFSB) -
A fundraiser will be held in New Haven to help woman who suffered from brain cancer smile again.
The fundraiser will take place from 4 p.m. to 1 a.m. at Stella Blues on Crown Street.
Heather Moffitt underwent surgery to remove a brain tumor last year.
Since the surgery, she has been left with numbness and paralysis on the left side of her face.
Funds from the event will go towards a surgery that could restore function to the left side of her face, allowing Moffitt to smile.
The fundraiser will have raffle prizes and live performances.
The event is hosted by the band Chaser Eight.
For more information on the event, visit their Facebook page.
Copyright 2016 WFSB (Meredith Corporation). All rights reserved.