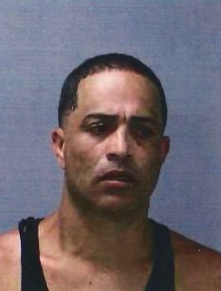 CT State Police
GLASTONBURY, CT (WFSB) -
A state trooper on Route 2 in Glastonbury pulled over to assist a driver to discover a violent situation on Saturday afternoon.
CT State Trooper Mazza, of Troop H, pulled into the right hand shoulder to assist a stopped car just before exit 8 on Route 2 at 4:30p.m., when he discovered a couple fighting.
According to a release issued by police, the trooper ordered the male suspect out of the car, and placed him in handcuffs. A short time later, troopers spotted blood from several cuts on the hands of the female victim.
Police said a knife was found on the scene.
Police arrested Wilfredo Rodriguez, 39, and charged him with assault and threatening. He was held $250,000 and is expected to appear in Manchester Superior Court on August 22nd.
Copyright 2016 WFSB (Meredith Corporation). All rights reserved.