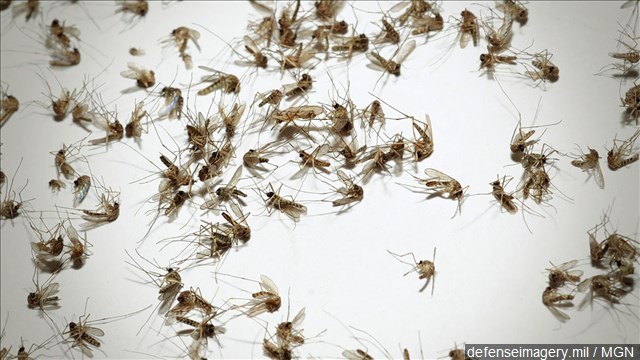 (MGN Online)
OLD LYME, CT (WFSB) -
Old Lyme residents are being urged to close their windows and avoid going outside on Tuesday evening while crews spray for mosquitoes.
After recent complaints about mosquitoes in town, officials said crews will start around 6 p.m. on Tuesday, spraying on the streets within the "Mile Creek Beach Club and Hawks Nest Beach areas."
People are also being advised to bring in their children's toys and pets inside their homes.
The following areas will be treated:
Finnegan Farm Lane
Haywagon Drive
Dogwood Drive
Manor Estates
Cypress Circle
Salt Meadow Lane
Beechwood Lane
Sandlewood Lane
Robbins Avenue
Prospect Street
Hemlock Circle
Tyler Street
Center Beach Avenue
West End Drive
Clifton Street
Hawk's Nest Road
Avenue A
Liberty Street in Hawk's Nest Beach
Officials said signs will be posted by Innovative Mosquito Management at the top and bottom of the streets notifying residents of the spraying being done by their truck.
For more information, click here or or call Innovative Mosquito Management at 203-245-7015.
UPDATE: The town initially posted that the spraying would happen on Monday, Aug. 22, however later in the day they said a correction was made and the spraying would actually happen on Tuesday, Aug. 23.
Copyright 2016 WFSB (Meredith Corporation). All rights reserved.