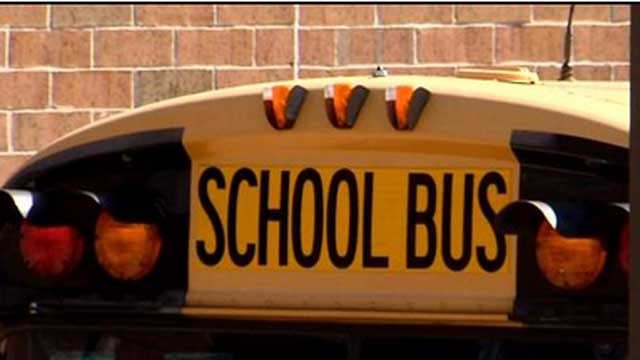 (WFSB file photo)
EAST HARTFORD, CT (WFSB) -
As children head back to school in just a matter of days, police across the state are urging drivers to be on alert for students.
East Hartford police sought to remind drivers to stop when the lights on school buses are flashing red.
State law requires drivers to stop for buses that have their red warning lights activated on all undivided highways, regardless of whether or not they are approaching or behind the bus.
Failing to do so can result in fines starting at $465 for the first offense.
"As school starts up in the next couple of weeks, it is important for parents and guardians to remind their children about safety procedures around bus stops," said East Hartford Mayor Marcia Leclerc. "Most accidents involving school buses take place while children are entering or exiting the school bus each day, so please take extra care when traveling behind or near a bus."
East Hartford police chief Scott Sansom offered these tips to students and their parents:
Have a safe place to wait for the bus.
Enter and exit the bus away from traffic.
Stay away from the bus until it comes to a complete stop and the driver signals for entry.
Students should walk ahead of the bus before crossing in front of it.
Be aware of the surroundings, especially since not all drivers follow the law.
Look both ways before crossing the street.
Officers said they'll be stepping up patrols in school zones and on bus routes over the next few weeks.
Copyright 2016 WFSB (Meredith Corporation). All rights reserved.