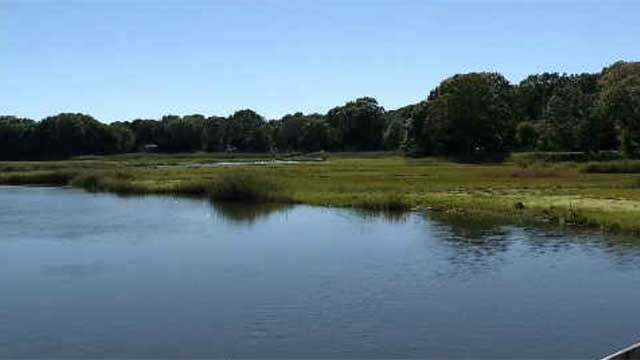 Crews are spraying for mosquitoes in Old Lyme on Tuesday. (WFSB)
OLD LYME, CT (WFSB) -
Crews in Old Lyme will be spraying to get rid of mosquitoes on Tuesday evening.
Officials have asked residents who live near Hawks Nest Beach and the Mile Creek Beach Club to stay inside and shut their windows on Tuesday.
Thousands of salt marsh mosquitoes have been buzzing around and laying eggs in Mile Creek.
Crews will be spraying from 6 p.m. until 11 p.m.
People are also being advised to bring their children's toys and pets inside their homes.
The following areas will be treated:
Finnegan Farm Lane
Haywagon Drive
Dogwood Drive
Manor Estates
Cypress Circle
Salt Meadow Lane
Beechwood Lane
Sandlewood Lane
Robbins Avenue
Prospect Street
Hemlock Circle
Tyler Street
Center Beach Avenue
West End Drive
Clifton Street
Hawk's Nest Road
Avenue A
Liberty Street in Hawk's Nest Beach
It is important to note that the mosquitoes are not tied to any viruses, like West Nile or Zika.
For more information, click here or or call Innovative Mosquito Management at 203-245-7015.
Copyright 2016 WFSB (Meredith Corporation). All rights reserved.