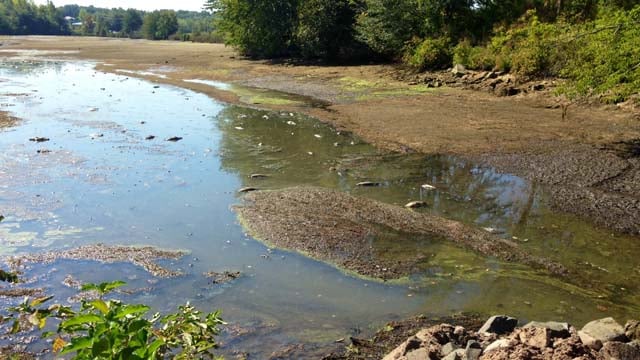 (WFSB photo)
MERIDEN, CT (WFSB) -
Meriden police released the identity of a man whose body was found in a Meriden pond Tuesday.
The body of a middle-aged man was found face down in a body of water on Yale Avenue, police said. The body was located in the vicinity of Meetinghouse Village, which is located just off of Yale Avenue.
Police said the man is Kevin Cleland, 37, of Meriden.
Police said "there does not seem to be any indication of criminal activity" and no trauma was found on Cleland's body.
Officials believe Cleland may have previously suffered from a medical condition.
The name of the man will not be released until the authorities inform his family.
Police said it's an "active investigation" and anyone with any information about the incident is asked to call police at 203-630-6272.
Copyright 2016 WFSB (Meredith Corporation). All rights reserved.