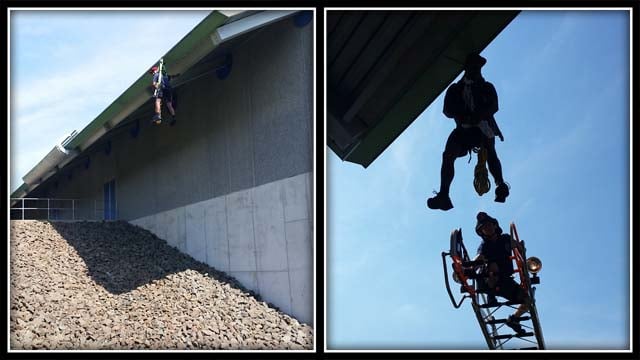 A construction worker was rescued after he slipped off a building (Hamden Fire Dept.)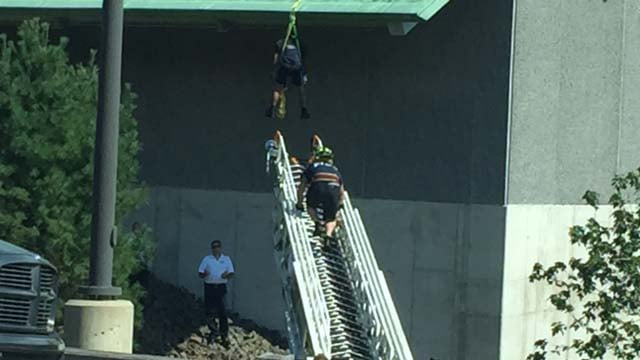 (Hamden Fire Dept.)
HAMDEN, CT (WFSB) -
Hamden police said a construction worker was rescued after he slipped off a building Thursday.
Officials said firefighters responded to TD Bank Sports Center around 3 p.m.
A construction worker was fastened to a safety harness after he slipped and was left dangling off the side of the building.
The man was working for CSC Hood & Duct Company, and he had been contracted to clean the roof of the arena.
The worker slipped on his safety rope and slid about 20 feet and off the edge of the domed metal roof and was suspended 35 feet over drainage rocks below.
"He told rescue crews that in his last 14 years of employment, this was his first accident and he was glad to be wearing his harness," a press release said.
Police said the man was safely rescued.
Copyright 2016 WFSB (Meredith Corporation). All rights reserved.