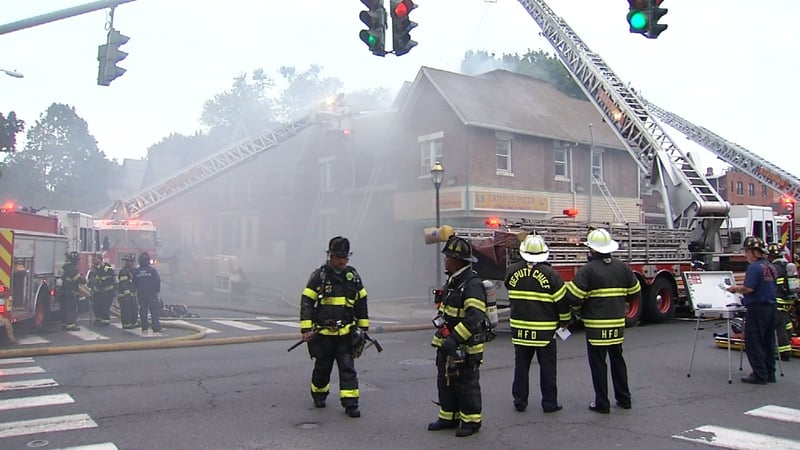 (WFSB photo)
HARTFORD, CT (WFSB) -
A private contractor performing repairs on the roof of a Hartford pizzeria and apartment building sparked a fire that forced evacuations on Thursday.
Police said firefighters were called to 1258 Broad St. Thursday around 5:30 p.m.
The incident was classified as a "two-alarm fire" at Campus Pizza, which is near Trinity College.
They said everyone inside the building was safely evacuated before their arrival.
However, one firefighter was hospitalized for burns to his face. He's expected to be ok.
"We had a couple issues with gaining entry and also with the layout of the building, obviously, as this has been reconstructed and remodeled," said Cpt. Raul Ortiz, Hartford Fire Department. "It's not gonna take the same layout as your typical residential. So they had difficulty breaching walls [and] gaining access to the seat of the fire."
During their investigation, police revealed that the contractor was performing repairs on the roof. While using a blow torch, the insulation caught fire.
Police said the fire was deemed accidental.
Copyright 2016 WFSB (Meredith Corporation). All rights reserved.