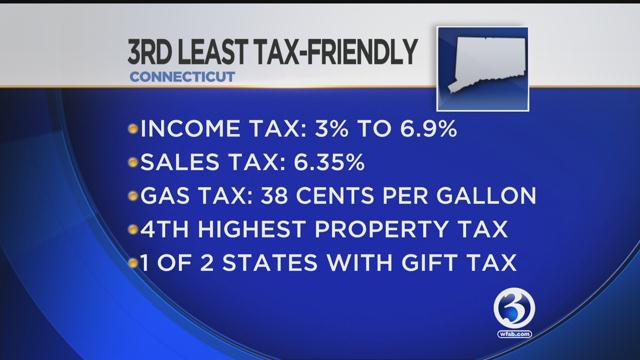 Connecticut is the third least tax-friendly state in the country, a new report finds. (WFSB file photo)
HARTFORD, CT (WFSB) -
A new report by Kiplinger said Connecticut is the third least tax-friendly state in the country.
Connecticut's income tax ranges from 3 percent to 6.9 percent. Its sales tax is 6.35 percent and the state charges 38 cents on every gallon of gasoline.
Property taxes are the fourth highest in the nation. Connecticut is also the only state besides Minnesota with a gift tax.
To see what other states ranked in the top five least tax-friendly, click here.
Copyright 2016 WFSB (Meredith Corporation). All rights reserved.