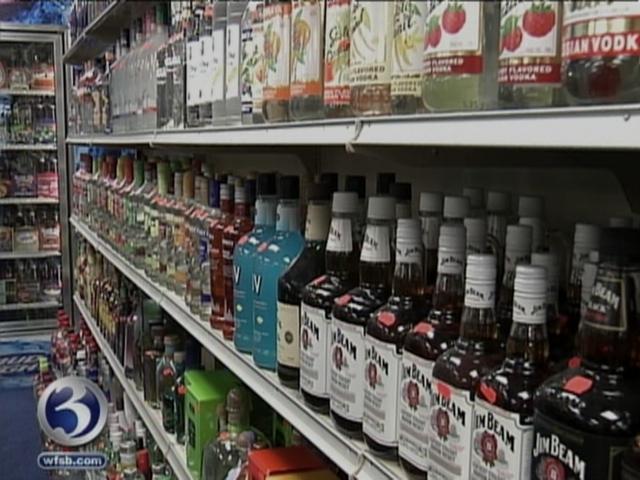 BevMax, which is based in Stamford, announced on Monday that they will immediately be "selling certain products" "at the cost of acquisition" at their Connecticut stores. (WFSB)
STAMFORD, CT (WFSB) -
One of Connecticut's largest independent retailers of fine wines, spirits and beer will offer certain beverages at the mandated minimum per-bottle pricing after a lawsuit was filled last week.
BevMax, which is based in Stamford, announced on Monday that they will immediately be "selling certain products" "at the cost of acquisition" at their Connecticut stores. The decision comes after a lawsuit by Total Wine & More to challenge Connecticut's liquor laws.
The company stated that Connecticut has forced consumers "to pay government mandated minimum per-bottle prices for liquor." Officials for BevMax went on to say "anti-consumer laws have set prices artificially high and have prohibited liquor retailers" from "offering their own competitive pricing structure."
"Connecticut residents deserve fair market pricing on everything they buy, whether it be food, clothing or wine, liquor and beer," Michael Berkoff, who is the CEO of BevMax, said.
The company added that only Connecticut "imposes government mandated minimum pricing for liquor" and BevMax said they "long believed that this policy to be unjust and has tried by all legal means to change the law."
Berkoff said they are "taking this action" because they are "committed to providing the best quality products to our customers at the most competitive pricing."
BevMax officials said they are reviewing the pending lawsuit by Total Wine & More to determine if they will take any steps.
Copyright 2016 WFSB (Meredith Corporation). All rights reserved.